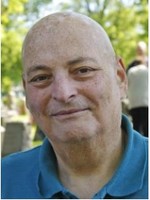 Article taken from Queens Chronicle 9-21-17
Paul Narson, the former president of Vietnam Veterans of America Chapter 32, died last Wednesday night at NewYork-Presbyterian/Queens in Flushing.
He was 75.
Serving in the U.S. Army from 1959 to 1965, mostly in Germany, Narson was stationed in Berlin during its 1961 crisis.
In civilian life years after his honorable discharge, the Flushing resident was a different kind of soldier.
"He was a powerful advocate for veterans," Michael O'Kane, who succeeded Narson as the chapter's president in 2015, told the Chronicle. "He was passionate. He was vocal. He was outspoken."
Although Narson did not serve in Vietnam, according to O'Kane, he was eligible to join the VVA because of when he served.
The late veterans advocate forcefully advocated for the Vietnam veterans memorial that his 32 chapter predecessor chief Pat Toro first started working on.
"Now, it's actually coming to fruition," national VVA President John Rowan said. The project is expected to be completed in Elmhurst Park in the fall of next year.
The City Council's Veterans Committee chairman recalls Narson as a strong advocate.
"He was a driving force behind getting the Veterans Department bill passed and signed into law," Councilman Eric Ulrich (R-Ozone Park) said. The legislation created a city agency dedicated to veterans.
"He used to show up to a lot of the hearings, particularly the ones that focused on [post-traumatic stress disorder] and other mental health issues impacting the veterans community," Ulrich added.
"He did a lot for the chapter," VVA 32 Vice President Paul Feddern said. "He really did."
Prior to retiring, the late veteran worked in sales for an auto glass company and after that, for a plate glass business.
A Bronx native, Narson also was a member of the Jewish War Veterans and American Legion. He was inducted into the state Senate's Veterans' Hall of Fame in 2015.
He was buried at Calverton National Cemetery on Long Island.
Narson is survived by his wife, Marilyn; his daughter, Maria; his son, David and his grandaughter, Isabella.